Top tips on how to add value to your property!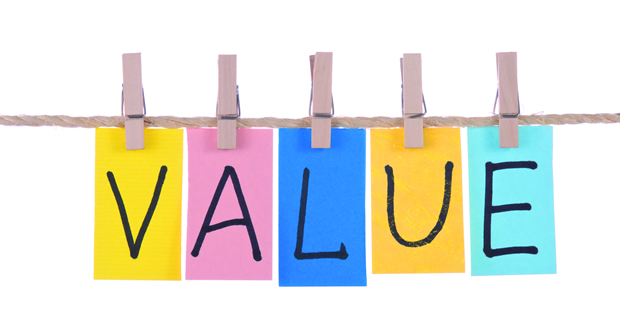 If you are planning on selling your property or if your property is currently on the market and hasn't had much interest or is taking a while to sell, then check out our eight top tips below which demonstrate how to add value and ultimately help to sell your property.
Re-decorate
First thing first, you should think about re-decorating. Adding a fresh coat of paint in modern, clean colours will give the buyers a blank canvas for them to work from. Bold and bright colours can seem obstructing to the potential buyers' eye.
Kitchen makeover
A kitchen is generally the main focus for a potential purchaser. When is comes to kitchens, people are usually looking at the space and whether that space is being utilised. Painting units white will give a fresh and spacious feel to your kitchen. Changing the door to the cupboards or even replacing the handles will lift your kitchen.
Updating your bathroom
Bathrooms are another room that buyers will pay close attention to. You should consider re-grouting the tiles or painting the walls a neutral shade. Think about replacing the taps and also updating your shower curtain to a modern glass screen.
Garden
Make sure you tidy your garden. Clear all pathways and borders; prune all hedges, bushes and trees giving your garden some definition. If you have the space, then add a new flower bed or two.
Double glazing
Most homes already have double glazing, but if you don't, then this could put a buyer off. Noise from outside roads and traffic can be a real put down on a property. Not only that, double glazing will help retain heat during the winter months.
Open-plan living
Opening up your kitchen and dining room creating a kitchen/diner can create a very sociable living environment which most buyers find appealing. This can be an expensive alternative, but this will also add value to your property; giving you a return on investment.
Loft conversion
Again, converting your loft is an expensive alternative but it will add an additional bedroom and potential bathroom on to your property – increasing the value. Buyers who are looking for a home to create and expand a growing family will find the additional bedroom attractive.
Create a driveway
If you have the space and if it is a challenge to find a parking space on your street, then adding a driveway to your property will also benefit you. This is a practical installation to help you (temporarily) and your new buyer. This will avoid the stresses of struggling to find a suitable place to park and is fairly necessary to families with younger children.